The sheer power of Energy can often be underestimated. For many of us, the freedom of driving a car from point A to B and the energy involved in this process of propelling forward and coming to a halt can be forgotten.
This is emphasised in industries such as Mining and Manufacturing as they require advanced solutions including Technogrid, to safely stop and absorb dangerous kinetic energy to protect staff and equipment.
What is Technogrid?
Technogrid is a strain energy absorption device which absorbs the kinetic or potential energy of a moving object through a metal grid that morphs it shape to counteract the external force. In other words, Technogrid works to safely stop an out of control vehicle or object by absorbing the impact energy in a safe and controlled measure.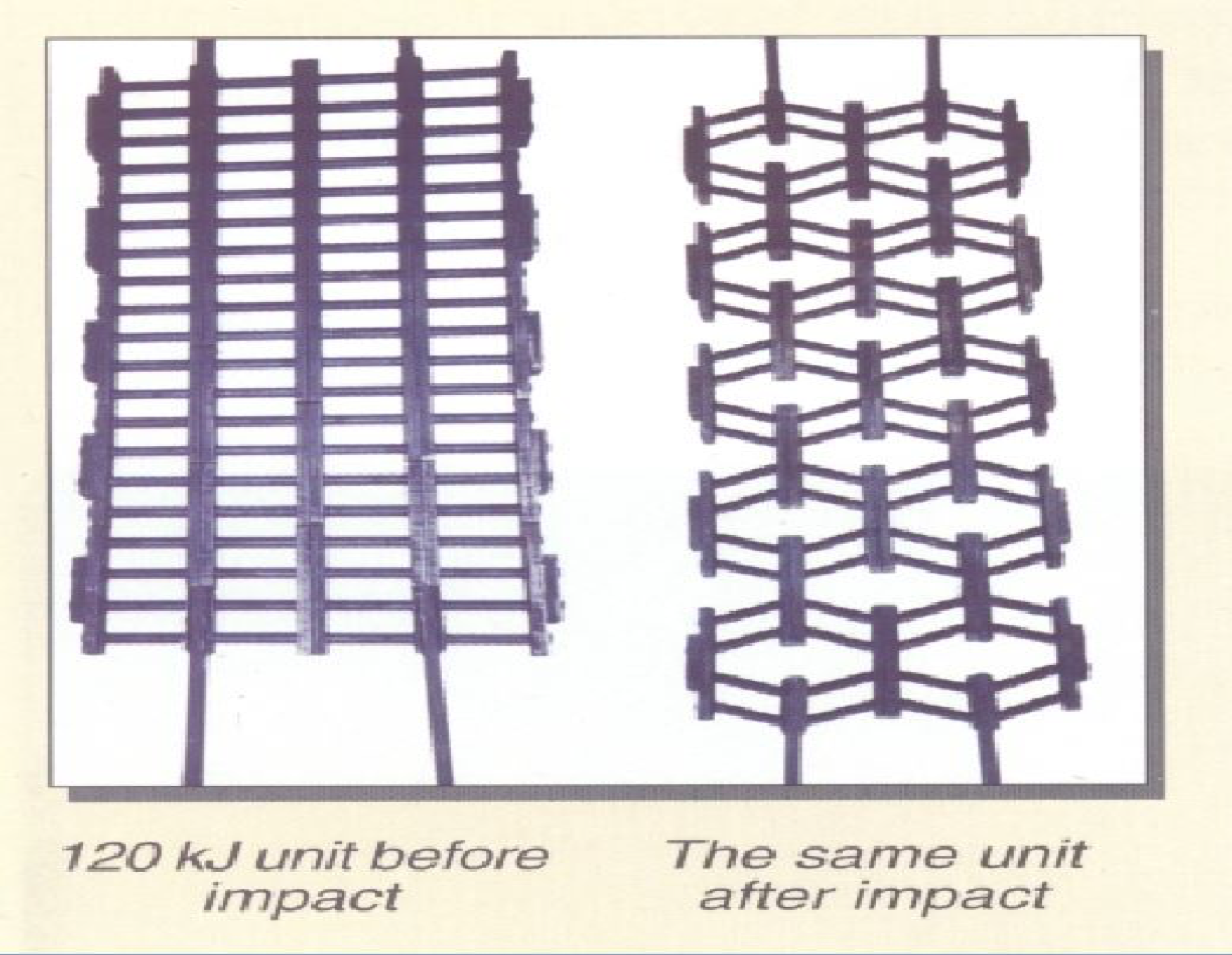 Examples of when Technogrid is used:
Counterweight arrestors

Runaway vehicle arrestors

Overwind protection in a mine shaft

Underwind protection in a mine shaft

Explosion protection
The potential use for Technogrid is only limited to your imagination. Contact us today for more information on weather a Technogrid application would be suitable for you business.
FIND US ON OUR SOCIAL PAGES BELOW

INSTAGRAM

LINKEDIN

YOUTUBE