Change, difference, variation and deviation; a few synonyms to describe innovation.
In this blog we would like to showcase an example of where Reliance Hexham extended beyond the parameters of standard product design to produce an innovative solution for our customers.
This involved a vehicle that was required to transport Long Wall equipment underground. In total, 129 chocks, weighing 20 Tonnes each, were to be transported to the face.
Challenge
A proposed means of access to the mine for the new Long Wall Chocks had fallen behind in schedule. Therefore the original means of access was the only available solution.
The existing access comprised of a rail drift which included many aperture related hurdles throughout its length. A fully assembled Long Wall Chock, loaded on their standard rail mounted Flat Top, simply would not fit.
Options
Very few options were available to the mine. Initially it was thought that each chock would need to be dismantled and reassembled underground. It was clear that this would be extremely time consuming and logistically quite dangerous for the personnel reassembling them underground.
The other alternative was to devise a transport vehicle to carry them with a deck height of an impossible 50mm high that also had the ability to raise and lower as required during its trip down the drift.
Solution
The potentially impossible yet "Innovative" option was preferred. Our Engineers set to work to innovate a transporter that had the ability to raise and lower each end independently from a power source in close proximity. The Chock must be able to travel as close to the rail as possible and it also required one side of the transporter to be open in order for the Chock to be removed underground.
End Result
The end result was the "The Shield Transporter".
The concept was completed with constant communication and input from the customer. Once the transporter was manufactured and commissioned, it successfully moved all 129 Longwall Chocks underground and to their production destination. This is a great example of "Innovation" that Reliance Hexham are extremely proud of.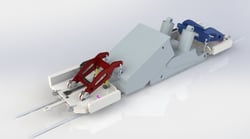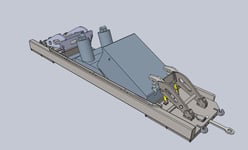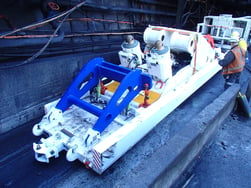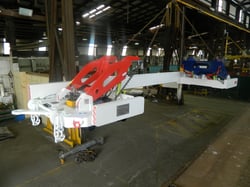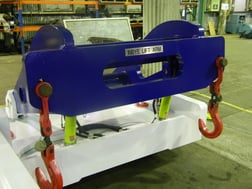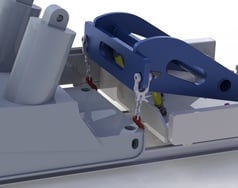 FIND US ON OUR SOCIAL PAGES BELOW

INSTAGRAM

LINKEDIN

YOUTUBE