This month, our blog has a strong focus on the importance of Australian made, supporting local businesses in response to the significant impact COVID-19 has had on businesses worldwide! If you would like to skip to a particular section from the video, there is a full transcript below.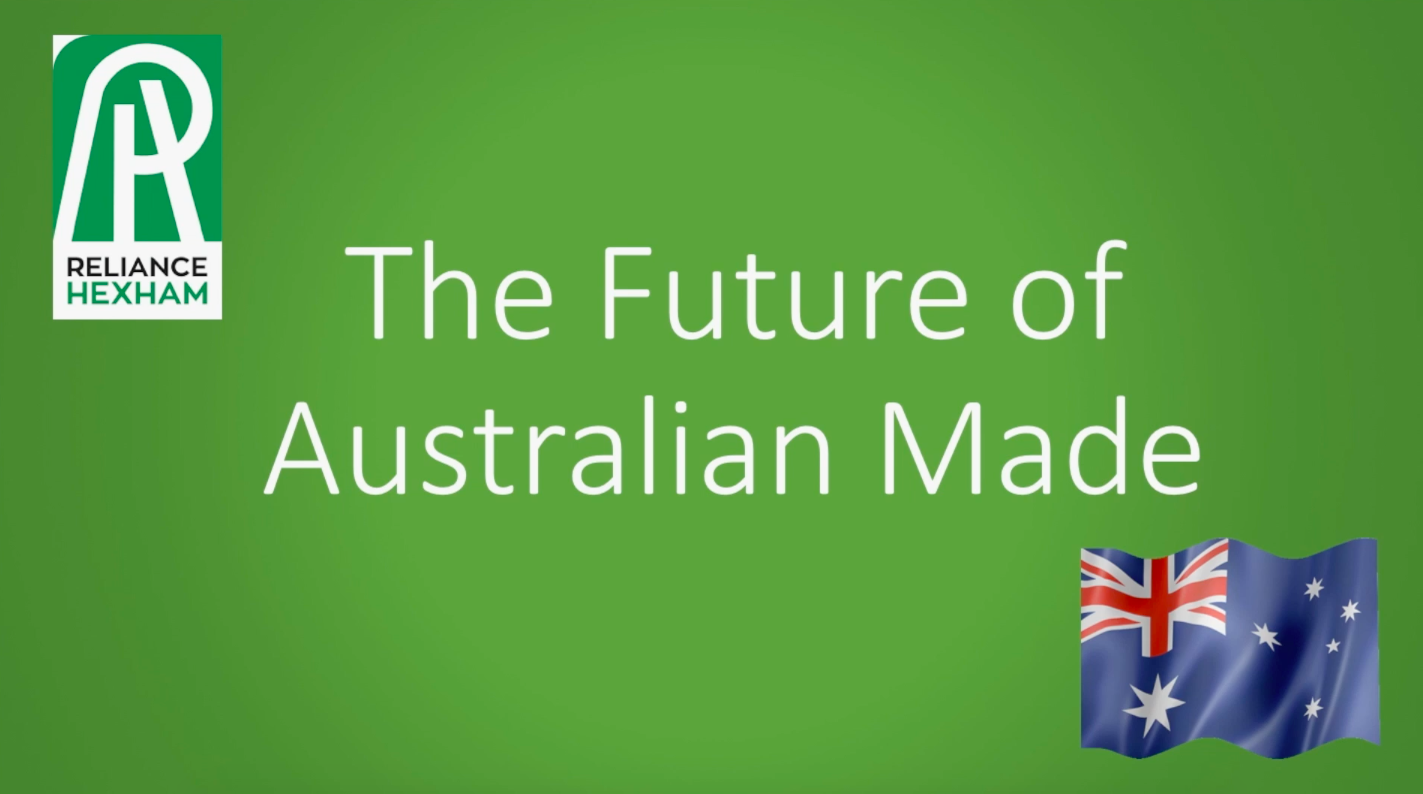 The Corona virus has rocked the industrial world to its core. Businesses have been brought to their knees as industry tries its best to tread water in these treacherous times. Some things will never be the same again and some business will need to revaluate how they conduct business going forward. They will also need to explore where their priorities lie when it comes to suppliers and sub-contractors.
So I pose the question; "Where would Australia be without its home grown industry and manufacturing abilities?"
If you take a step back and think about your business, your suppliers and your sub-contractors, could your industry survive under real adversity and would the possibility of a major incident or equipment failure place your business in a real dire situation?
Here at Reliance Hexham we make no apologies when we profess we are the only Australian manufactured, Australian designed, Australian supported and Australian expert when it comes to Shaft equipment and attachments.
We do not produce large electrical equipment and conveyor equipment with a side of rope attachments! We specialise in the supply of Rope Attachments, Conveyances like cages and skips and have approximately 189 years' experience in our current workforce. We constantly profess that our attachments are made AND COMPLY with Australian Standards. We back that up with in-house Engineering support like calculations and certification.
We pride ourselves in accepting the responsibility of ensuring a complete risk mitigation solution for your safety critical Attachments and Conveyances.
Material certification includes chemical and mechanical testing carried out on all our steel stocks with every component traceable back to the steel used. We know our steel and our certification is EXACTLY what the Australian Standard requires and we must prove this on a regular basis when we are audited as a NATA Accredited Laboratory and for our Quality Assurance qualification.
Some businesses rely on supply from overseas countries and may be faced with a situation of delayed support, or even worse, no support at all.
Reliance Hexham will always support our loyal customers and help in our field of expertise, no questions asked. That's what Australians do!!!
Now more than ever, it's time to embrace the "Made in Australia" logo but also realise that made in Australia means supporting Australians supporting you!!!It is time for Australian businesses to support Australian made before it's too late.
FIND US ON OUR SOCIAL PAGES BELOW

INSTAGRAM

LINKEDIN

YOUTUBE